2 Office Spaces With Bench Seating - Short Term Plug And Play Office Space For Startup
TIMES SQUARE NORTH: Young companies seeking private space to incubate in have 2 exciting new opportunities. The first, is in the Studio 54 Building (254 West 54th Street, NY NY 10019. This modern space is on the 16th floor and has big bright windows on 3 sides. The core area, bathed in light, seats 12 at benches wired and in-place with seating. There is a glass wall conference room and a glass wall executive office looking out on the core area.
The space has high ceilings, exposed ducts, custom lighting and includes a pantry and separate IT room. There is a great opportunity for identity and signage in the reception area which is immediately off the elevator. This could be a plug & play, short term sublease to get your new company off the ground.
This is Private Space - the incoming subtenant will be the sole occupant.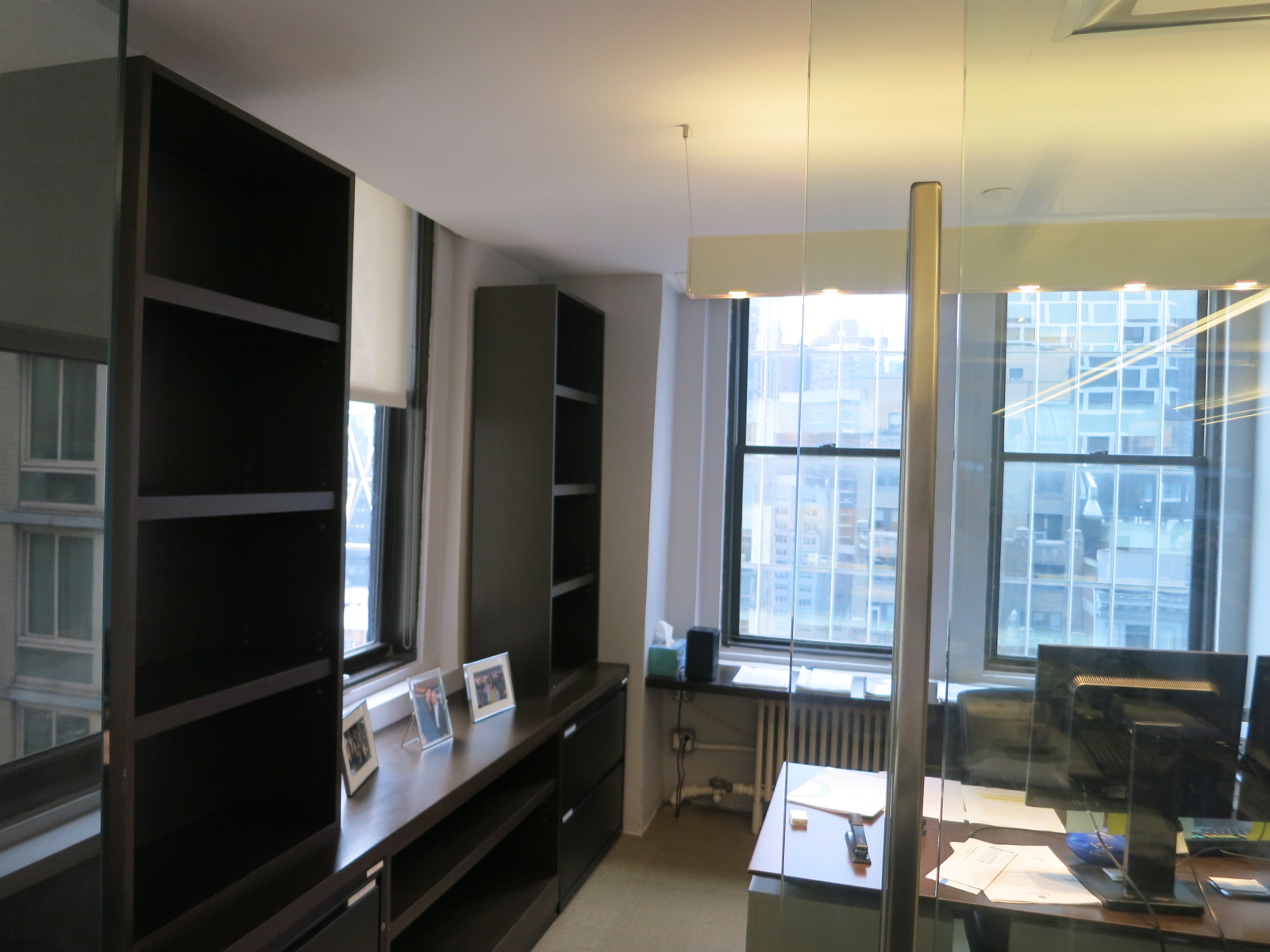 This is the Manager's office with glass wall and door and operable windows
This is the large, windowed conference room which is proximate to the reception area immediately off of the elvators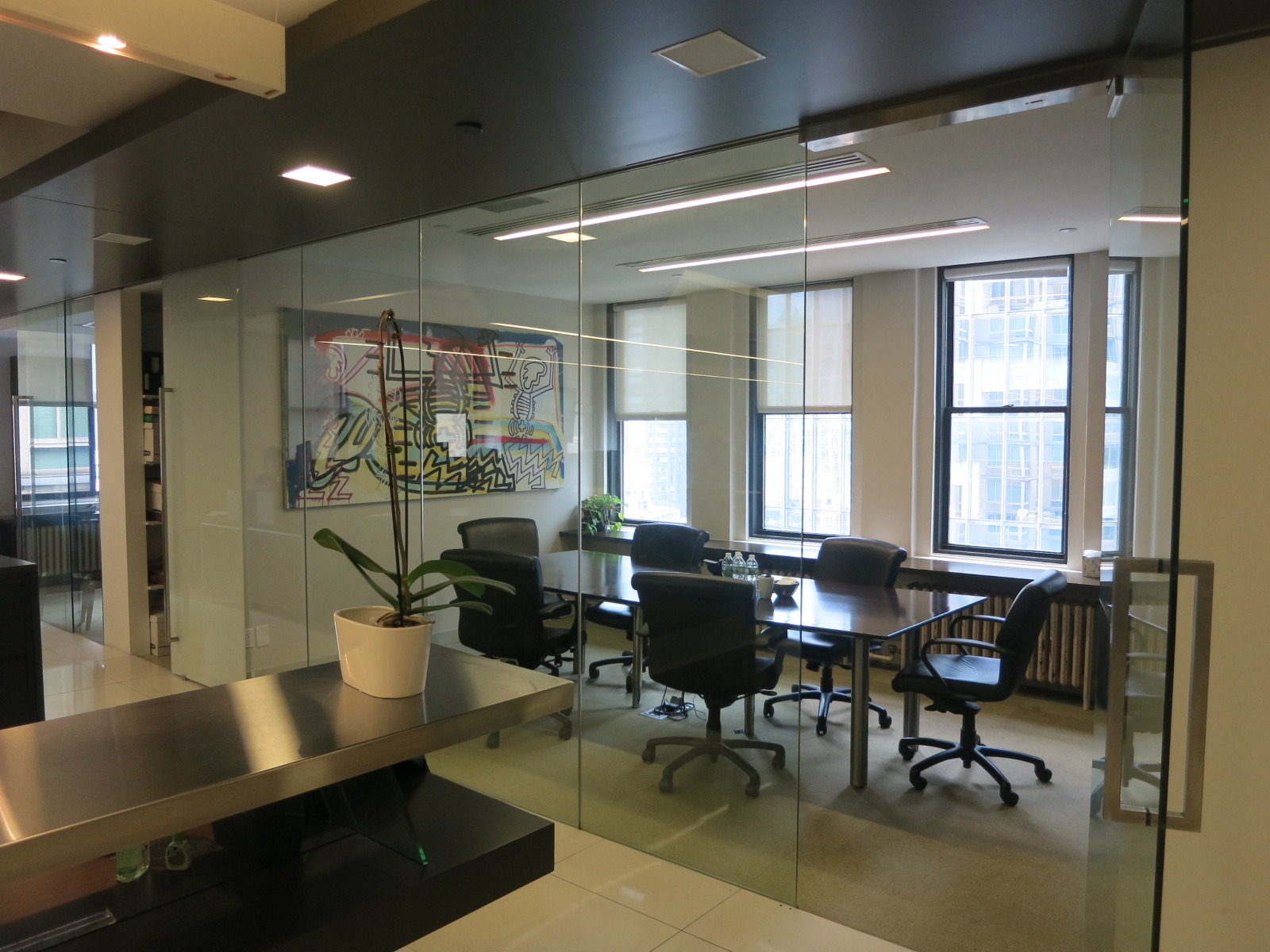 It looks out on the benching area (behind the files) for 12 seats, below. The space has windows on 3 sides...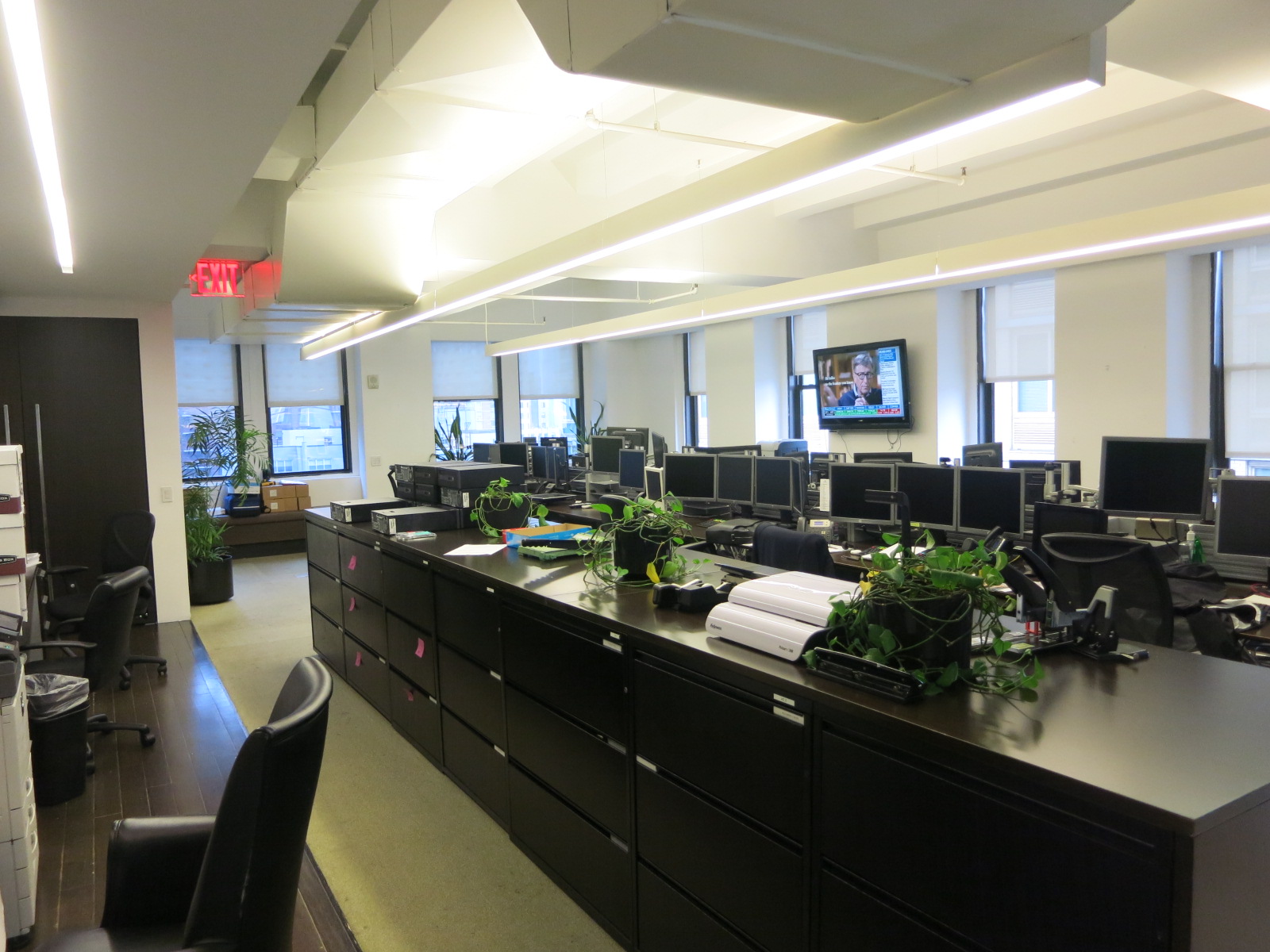 ---
PLAZA DISTRICT: The second space is wide open and very bright and "glassy". This is a shared office space (with a small branding company) and offers a Managers Office with windows and a glass wall and door looking out to immediately proximate workstations for 4-6 people.
The manager's office is adjacent to a large, glass, windowed conference room. There is access to a pantry with running water, and there is a good signage opportunity in the elevator corridor.
This is also a short term sublease and can be rented on a plug & play basis, with on site IT department to help you with any technical difficulties.
This is a modern Class-A office building at 54th Street on the East Side. The space makes an excellent presentation to visitors and it is available on an immediate basis.
This is the conference room adjacent to the glass wall manager's office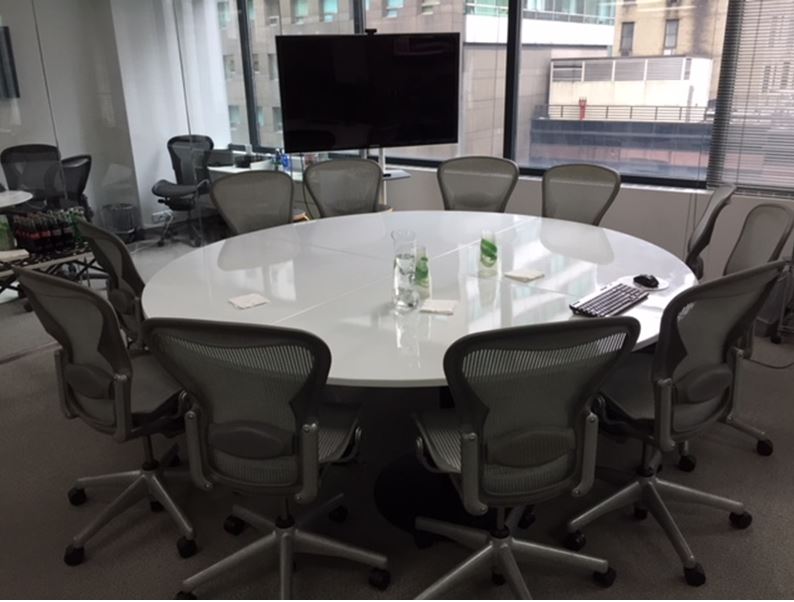 This is the Bench area: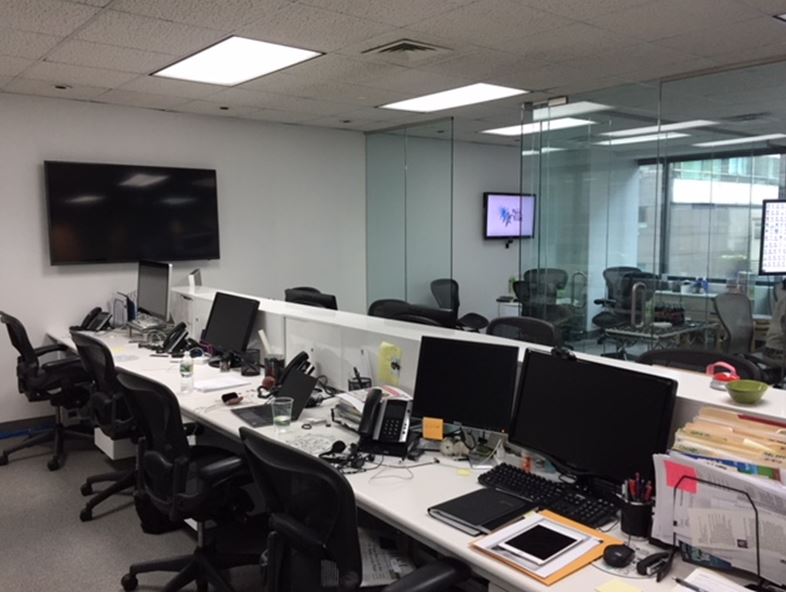 This will give you an idea of the extent of the glass walls throughout the installation