2 Partner Offices In Serviced Legal Suite On Fifth Ave Near Grand Central
Perfect opportunity for 2 partner offices that are fully furnished with great light and views. One office is a larger corner office with large canopy windows that make it feel like the bridge of a luxury liner! The second office is also large, but it is not a corner (see the view from the second office below).
The space is in a suite of 19 legal offices that are meticulously serviced by a professional staff well versed and experienced in the needs of legal professionals. Secretarial and paralegal help is available (additional) and phone answering is included as well.
This suite rarely has openings and most of the tenants have been under the same roof for many years. The availability is caused by a firm merger and these offices were otherwise occupied for many years as the New York satellite office for a mid size national law firm.
Here's what the larger corner office looks like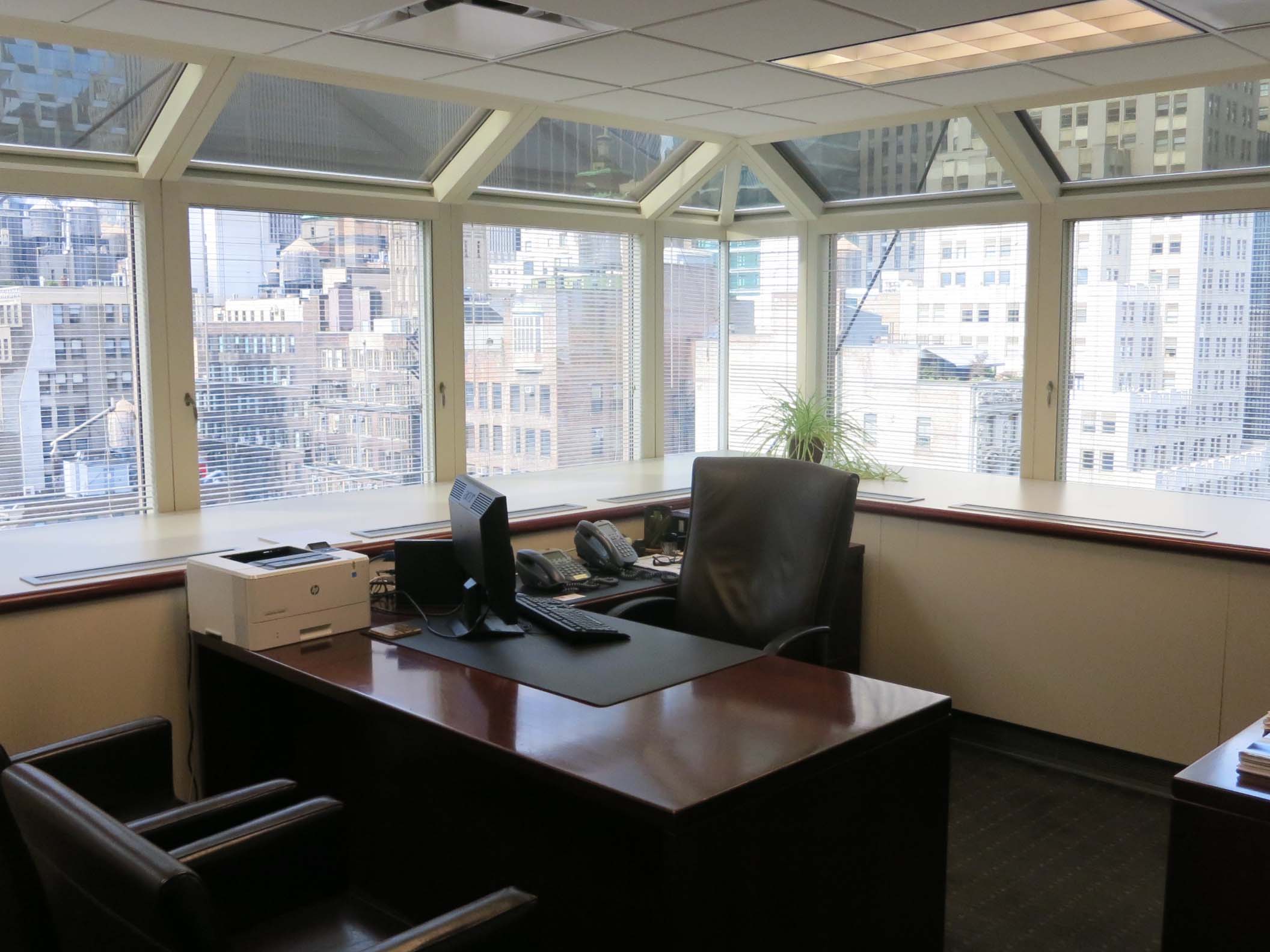 As you can see there is a really great Manhattan exposure. The following is the alternate perspective from behind the desk looking towards the seating area where there is room to accommodate up to 4 guests comfortably.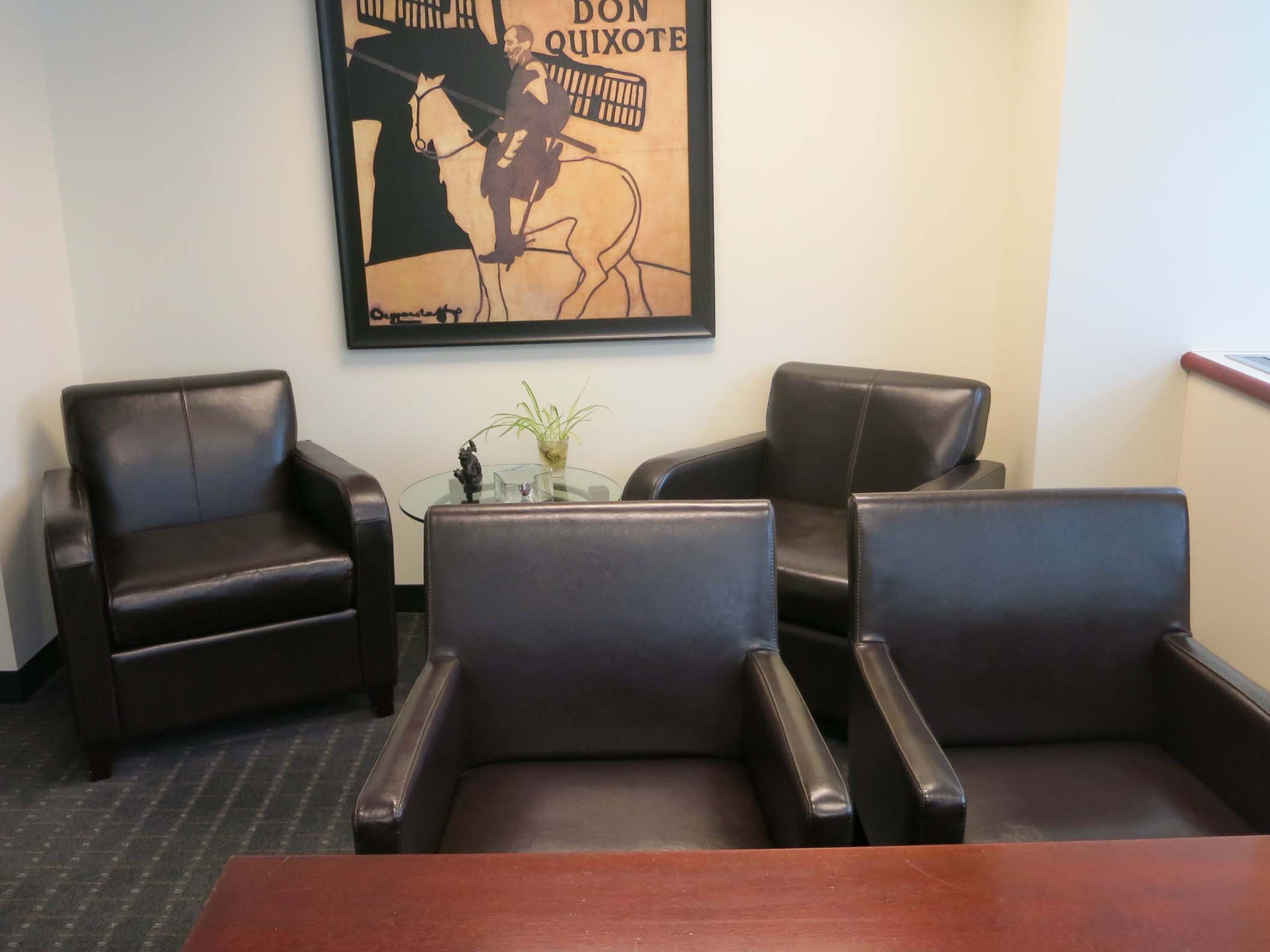 This is an unusual offering and the offices can be rented individually or together.
Here is an example of the view from the Canopy Windows: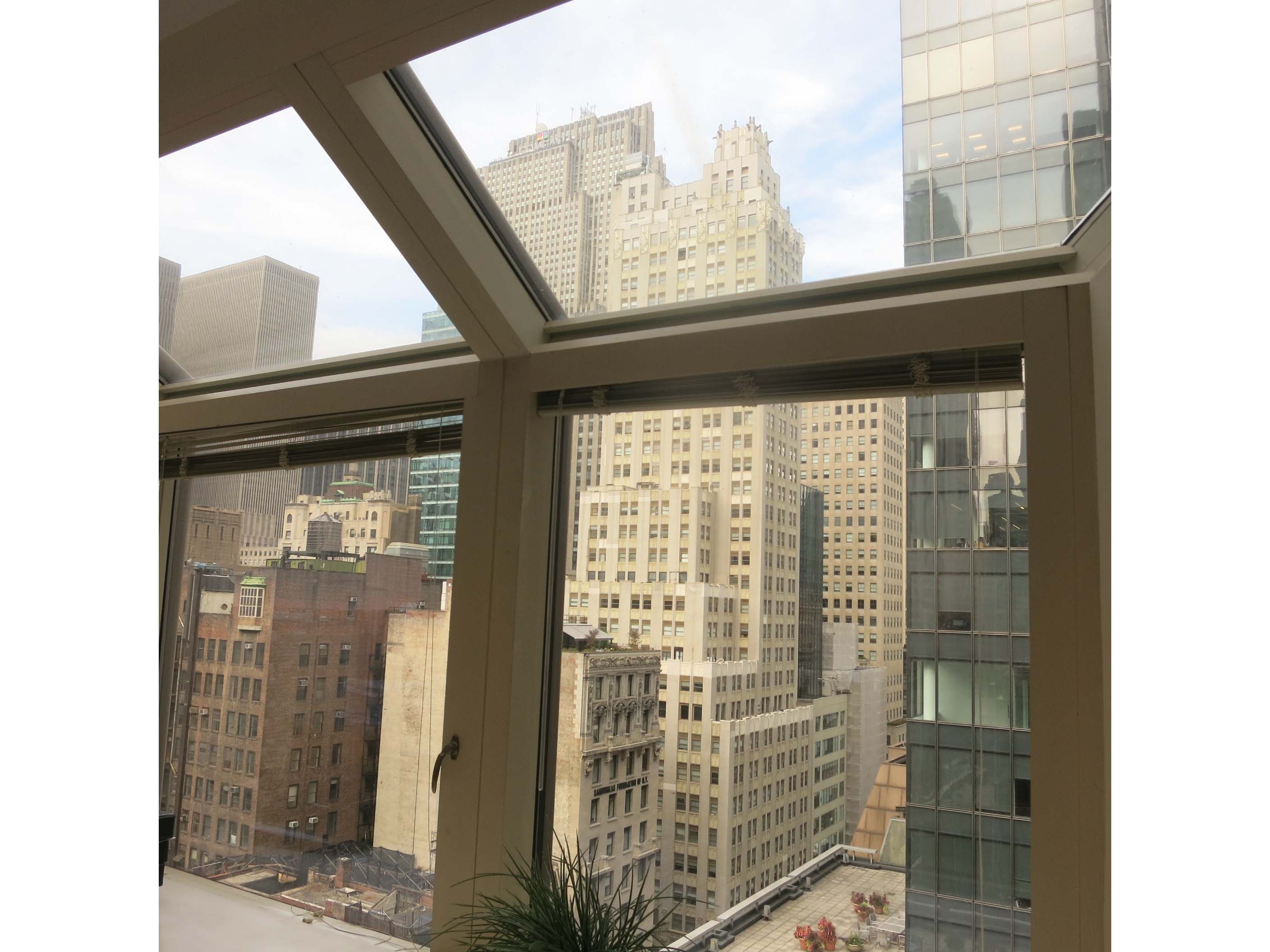 CLICK HERE to view more photos and information about the space. For further information or to arrange an inspection of the premises please call Neal Lerner (212) 986-9100 or send an EMAIL MESSAGE