3 Nice Shared Legal Office Spaces - Midtown
Here are a few highlights of advertisements on our website for Monday October 8, 2018 - Happy Columbus Day!
If you are looking for space in Midtown and need 1, 2 or 3 windowed offices for attorneys you might want to check out the following advertisements from principals with extra offices available for sublease
2 Adjacent Lawyer's Offices With Amazing Views Plus Workstations and File Storage - One Penn Plaza
(Click to view more photos or contact information)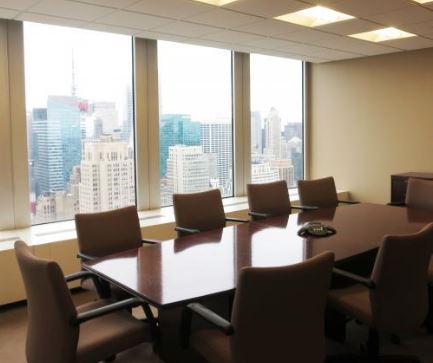 This is a good example of offices for sublease from a mid-size firm that currently has 2 extra offices that are furnished, and in move-in condition for immediate occupancy. The host firm has offices in 5 states, and represents clients in the insurance industry.
These are large offices with lots of light, asking $2900 per month each on the 47th Floor of One Penn Plaza.
---
Another example can be found at 767 Third Avenue (48th Street) where a law firm with an extra office is offering a 3-year sublease for up to 4 offices.
This is a firm on the 35th floor with great views and natural light. This is a plug and play offering with shared conference rooms, pantry etc.
Below is an image of the office that is being offered - click on it to see the advertisement from the principal and to get full contact information.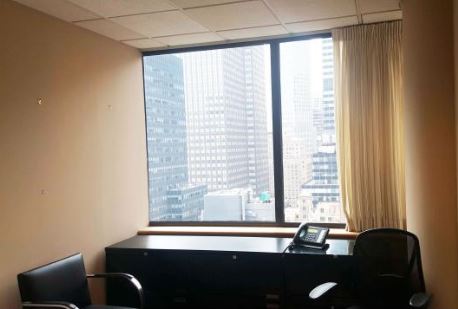 Four Offices (2 with River views): Competitive Pricing on 3rd Ave In Shared Legal Space
(Click to see photos and information to contact the principal who is advertising the space
---
Last is a Columbus Circle opportunity to rent offices in a full floor law firm. 3 adjacent offices are available (one is a corner, partner office) as well as 1 workstation. The rent includes telephone answering, and the offices will be freshly painted before move-in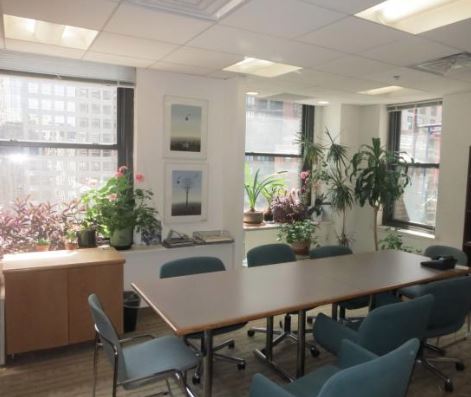 This is the conference room - and for more details plus information to contact the advertiser click below:
3 Adjacent Offices In Shared Legal Suite At Columbus Circle (Click To View The Advertisement and Principal Contact Info)
---
Well that's a wrap for today. 3 more tomorrow morning...
About Us: LookingForSpace.com is an advertising service for professional firms with extra offices for sublease that wish to reach an audience of appropriate professionals looking for shared professional space online. We give the advertiser all the tools they require to attract good subtenants and we offer professional help as well.