A Few Good Offices For Attorneys To Sublease
If you are looking for a few good offices for your law practice, we have several subleases of individual offices in other law firms that you might be interested in. I'll highlight a few of those listings below:
570 Lexington Avenue, New York NY 10022, 19th Floor- 2-6 Offices For Sublease
This is a sublease of legal offices available in January of 2018. The term of the sublease is through May 30, 2020. The space has a large glass walled conference room immediately off the reception area. The entrance to the space is immediately off the elevators. The offices range from 100 to 200 (actual) sq. ft., and one of the offices is suitable for a senior partner. The space will be shared with an IP Firm, 2 other attorneys and 1 non-attorney professional. There is a full time receptionist and shared kitchen as well as copy/scan/fax.
The ideal situation would be a co-tenancy for the 6 office package that is equivalent to 3862 sq. ft. @ $49 per sq. ft. plus electricity. With electricity (@$3.50 per sq. ft.) this translates to a rental of about $16,500 per month. Cleaning and A/C are included, and the windows, which all have nice light and city views, can be opened whenever you like. Here are a few photos of the space: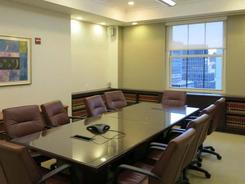 The space can be divided for as little as 2 offices so if your firm is looking for 2 or more offices in a great building in Midtown, this could be a good opportunity for you to share space with another law firm.
The space has a large, windowed conference room and you can see a group of additional photos, including photos of some of the offices if you Click Here To View The Listing on LookingForSpace.com.
There is a large, windowed conference room with a table that seats 10, and a generous amount of extra space throughout the room, for a number of additional chairs, if required. The kitchen is fully equipped, and there is a document preparation area with a high speed copy/scan machine that is available (extra). This is a very congenial environment with only 2 tenants on the floor, and 570 Lexington Avenue is really a very well run, comfortable building with the most impressive art-deco lobby in Mahnattan. Here are 2 of the offices as examples: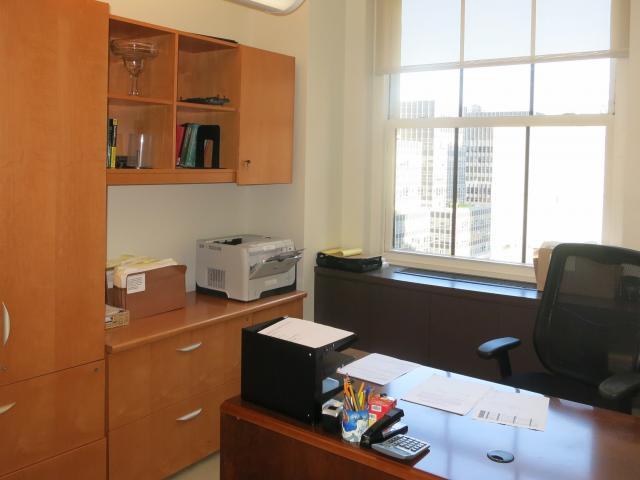 There is a good variety of office sizes, with one very large partner office and 5 other Jr. Partner / Sr. Associate offices with big windows and good views and light. Most of the offices are furnished, and the space is in move-in condition for a January occupancy.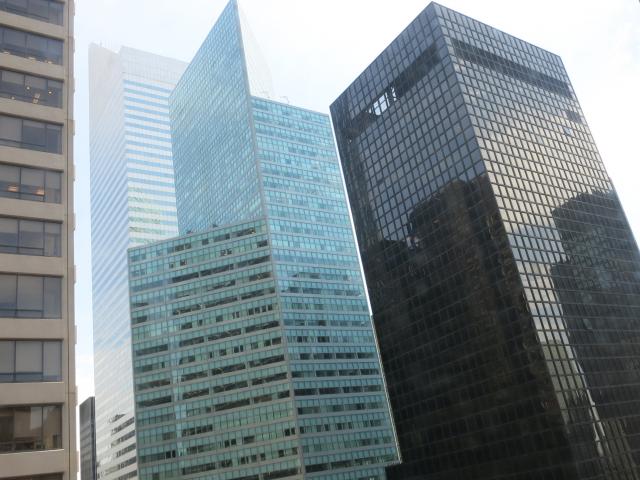 Here is an example of one of the views looking North. The reception area is immediately off the elevators and there is very good visibility from the elevator lobby on the 19th floor, and there is only 1 other Tenant on the floor. It's really a cozy, congenial situation and we're looking for like minded tenants (serious but fun) to share a very good space with for the next few years. We are a long term tenant in the building and every couple of years we've been lucky enough to move to progressively larger spaces as time goes on. In this case, our co-tenant is making other business plans and we are very welcome to the idea of getting to know some new office mates in the near future.
---
666 Third Avenue, New York, NY 10017 - 10th Floor - 6-10 Offices and up to 12 Cubes For Sublease
This Class-A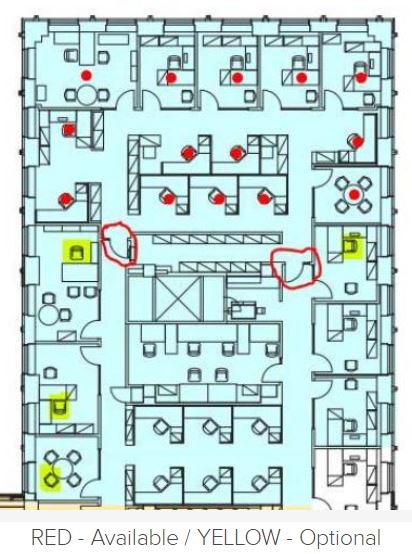 This space is a "wing" of a full floor law firm. There is a double glass door entrance immediately off of the elevators and 2 large conference rooms (1 is "board room" size) adjacent to the seating area in reception. The full time professional receptionist will meet and greet your visitors, and there is good sign identification potential in the elevator lobby and at the glass entrance. Click Here To View The Listing on LookingForSpace.com. The "host" firm is a large IP practice. There are a total of 5 shared conference rooms within the space (not counting the space that can be designated as a dedicated conference room)
This sublease presents an opportunity to occupy a self contained unit within a larger space. If you have any reason to "lock down" your space at the end of the day, this could be a very interesting opportunity. The rent is competitive and can be quoted apropos the number of offices you require. The 6 office, 8 workstation plus file room option is anticipated to rent in the area of $17,000 per month. Ideally the "host" firm seeks a 2-year initial term, with longer term available if both parties agree to it.
This is space with a very nice, professional presentation.
---
Here is a new type of listing we are experimenting with for Offices Wanted. For this requirement, LookingForSpace.com is searching for short term office space Downtown (near Trinity Church) with 8 attorney offices and 12 workstations, as well as shared conference rooms, kitchen and reception area. Ideally the offices would be furnished, but this is not required. This request has a January occupancy requirement - and if your firm has "shadow space" that isn't visible on the market, please contact Neal Lerner at LookingForSpace.com (212) 986-9100