Shared Legal Office Space With 4 Offices For Sublease
3 and 4 Offices For Rent In Shared Legal Office Space
We have seen an increased demand for larger units - usually for 3 or 4 contiguous offices within the space leased by another law firm. If your firm is looking for 4 offices to sublease (or 3 offices for rent as well) we have a good selection of Manhattan shared legal offices for your review.
In each of these commercial office spaces the "host" is a law firm (with the exception of two "serviced legal suites" where a group of lawyers (more than 10) is hosted by a management firm that is in the business of renting individual offices and shared services to small and solo attorneys and small law firms - and larger out of town firms that need a small New York presence.
The law office space listings on this website are tailored from a search engine optimization standpoint to be found by attorneys looking for space online. Accordingly, it is an ideal website for law firms with extra offices because it allows them to make direct principal to principal contact - with no middleman - and do their own office space showing and negotiation. These listings are offered on a monthly advertising fee basis and you can cancel your listing at any time.
If your firm is located in Manhattan, and you want to attract attorneys as subtenants within your space and you want to "outsource" the marketing, promotion and negotiation of your space available for sublease,, we offer a "Broker Assisted" listing where our in house agent will do everything for you. Our agent will evaluate your offices and suggest pricing and prepare and enter your listing on www.LookingForSpace.com. Additionally we will photograph your space and attend all inspections (you don't have to be present as long as someone can give us access at the appointed time). When a prospect's rental offer is accepted we will negotiate the terms and conditions and provide a term-sheet for your attorney to draft the appropriate documentation. We'll even help you vet the prospective tenant.
At the moment the Broker Assisted listing is only available in Manhattan, Los Angeles and Chicago, but it will be offered in many other major U.S. cities in the near future......stay tuned!
Of course if you are LOOKING FOR SPACE - all you have to do is "click" on a small listing to open it up to the full page version, and the contact information for the advertiser will appear in the top right corner of the page so you can either call them by phone or send them an email using the message form in the middle of the page.
Here are a few examples:
One Penn Plaza - 47th Floor Law Office Space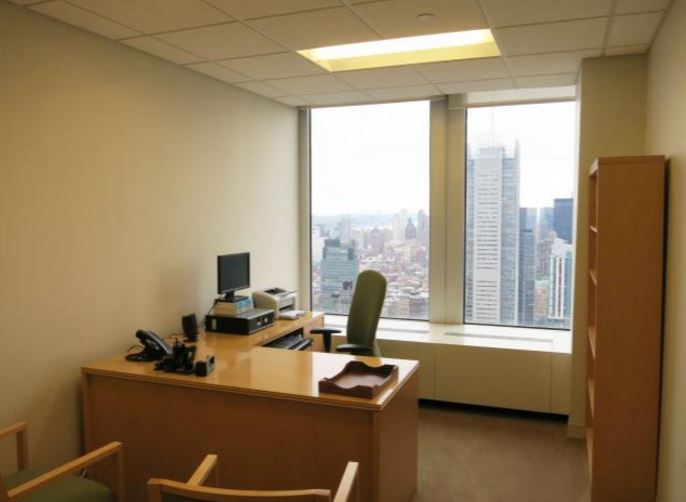 VIEW the office listing and photographs (Click Here)
The large, glass walled conference room is immediately proximate to the reception area. In addition to shared conference room use the "guest" tenant has full access to the kitchen and document preparation area with copy/scan/fax machine. Truly, this is "an office in a box" where everything you need is at your fingertips - and the management is someone else's problem. And an interesting point about this group of offices for sublease is that they are in the premises of a national law firm so the "guest" tenant is guaranteed a stable and professional environment that is managed to a high standard.
The asking price for the offices is $2900 per month each. The workstations are $600 per month each. There will be a 10% discount for the firm that rents all of the available space (4 offices and 2 workstations and file area). The single office price then becomes $2,610 per month each, and the package will cost: $11,520 per month. If you want to use the Host's modern phone system and high speed internet, the additional cost will be $100 per month per person. Copies are provided at the host's cost of operating the copy machine.
The space can be licensed on a year to year basis, or for a longer term if preferred.
Last, being located directly on top of Penn Station in midtown Manhattan has to be the commuter's ideal dream location - it doesn't get better than commuting to One Penn Plaza if you live on Long Island.
---
100 Wall Street - 10th Floor - Shared Legal Office Space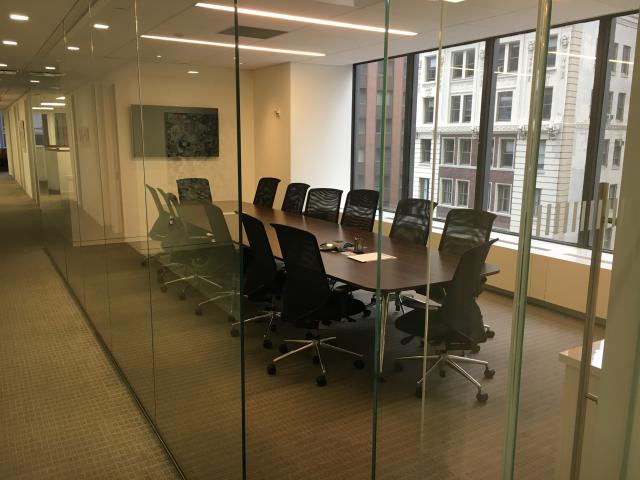 Here is a good example of a downtown legal office space for sublease that will perfectly accommodate a small law firm with 2 partners and 2 associates. The space, located at 100 Wall Street in Manhattan's Financial District has a corner office for the senior partner as well as a partner size office and 2 associate offices and 2 workstations. If you are looking for legal space available for sublease downtown, and your firm has 4 attorneys and 2 support staffers, this would be a perfect shared law office space to evaluate.
In terms of shared amenities in this International law firm, note that there are 3 conference rooms available on a shared basis so there never is a shortage of conference space.
The law firm that is the "host" offering the offices for sublease is an Inte rnational law firm with a very contemporary office space. The space is ideally suited for a small firm of 4 offices and 2 workstations. Take a look at the listing by clicking on the link above and you'll get the full page description with 10 photographs and specifications for the size as well as the price per month for each office that is being offered for sublease. This shared office space is being offered to attorneys as well as other appropriate professionals who would fit well into a legal environment that offers a serious yet welcoming environment.
---
Law Offices On Third Avenue In The Low 50's
This shared legal office space offers 4 offices in various sizes from 144 sq. ft. to 240 sq. ft. This shared legal office space is offered to attorneys as well as other appropriate professionals. If the 4 offices don't exactly meet the requirements of the "Guest" firm, the "Host" is willing to investigate other configurations by relocating some of their staff if required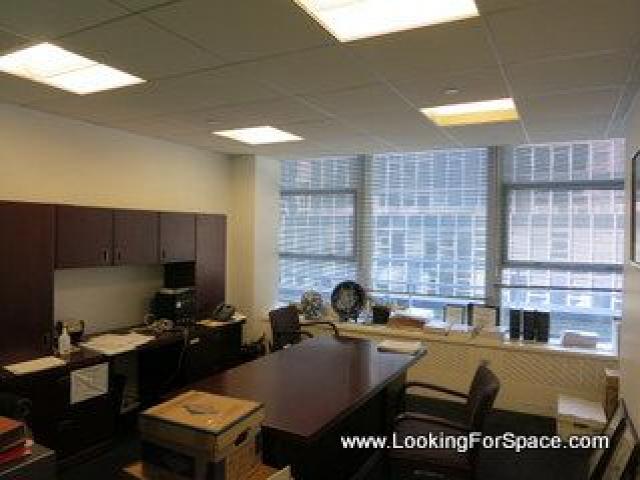 VIEW the office listing and photographs (Click Here)
This office example is the 13' x 16' office available for sublease either by itself or in conjunction with all of the other offices or a portion of the office group, as is appropriate for your use. In addition to the offices there is one workstation also available.
The "Host" firm occupies the entire floor and the rentals are quite competitive considering the large size of all of the offices. The rental includes all amenities that a small law firm would require to operate from someone else's platform. This is an all inclusive rental because there is no additional charge for the full time receptionist who will answer your phones, the shared conference rooms and kitchen with hot drinks, high speed internet service. The copy/scan/fax is coded per attorney's account.
Please reply using the email form on the full page listing and you will get a quick response from the Managing Partner of the firm. Let us know your area of specialization if you like and we'll tell you how we think you'll fit in to our environment.
---
LookingForSpace.com offers a curated selection of shared legal office space available for sublease to attorneys and other professionals who are looking for shared office space with amenities.
Advertisers can choose a "Do It Yourself" commercial office space listing where all inquiries (phone and email) go directly to the advertiser and the advertiser receives and responds to all inquiries.
For the Advertiser with extra offices that wants professional assistance, our experienced staff broker will handle all aspects of advertising, marketing and negotiating the terms and conditions of your sublease or license.
For the Space Searcher - feel free to browse all of the advertisements on our website and make direct contact with the advertising party. It is always free to search. Further, if you need help finding the right space for your firm you can also call our NYC office at (212) 986-9100 and ask for Neal Lerner.